Mike is a Doctor of Osteopathy (J. Michael Herr, DO) who recently took over another doctor friend's practice. The practice came complete with his friend's well wishes, a lot of his mail, and his old office.
He redecorated the office with lots of beautiful artwork from Ten Thousand Villages, but the reception area still felt pretty bare. Interested in giving the space more personality, warmth, and life, he asked me to paint a mural that included some of the Ten Thousand Villages artwork.
We decided that Mike's hands themselves would be a strong symbolic centerpiece for the design, since a doctor of osteopathy commonly treats his patients by using his hands to manipulate their musculoskeletal systems. The accent walls bring color and warmth, and give the reception area definition.
Size: 120 sq. ft. (plus various extra bits)
Location: 40 S Main St. West Hartford, CT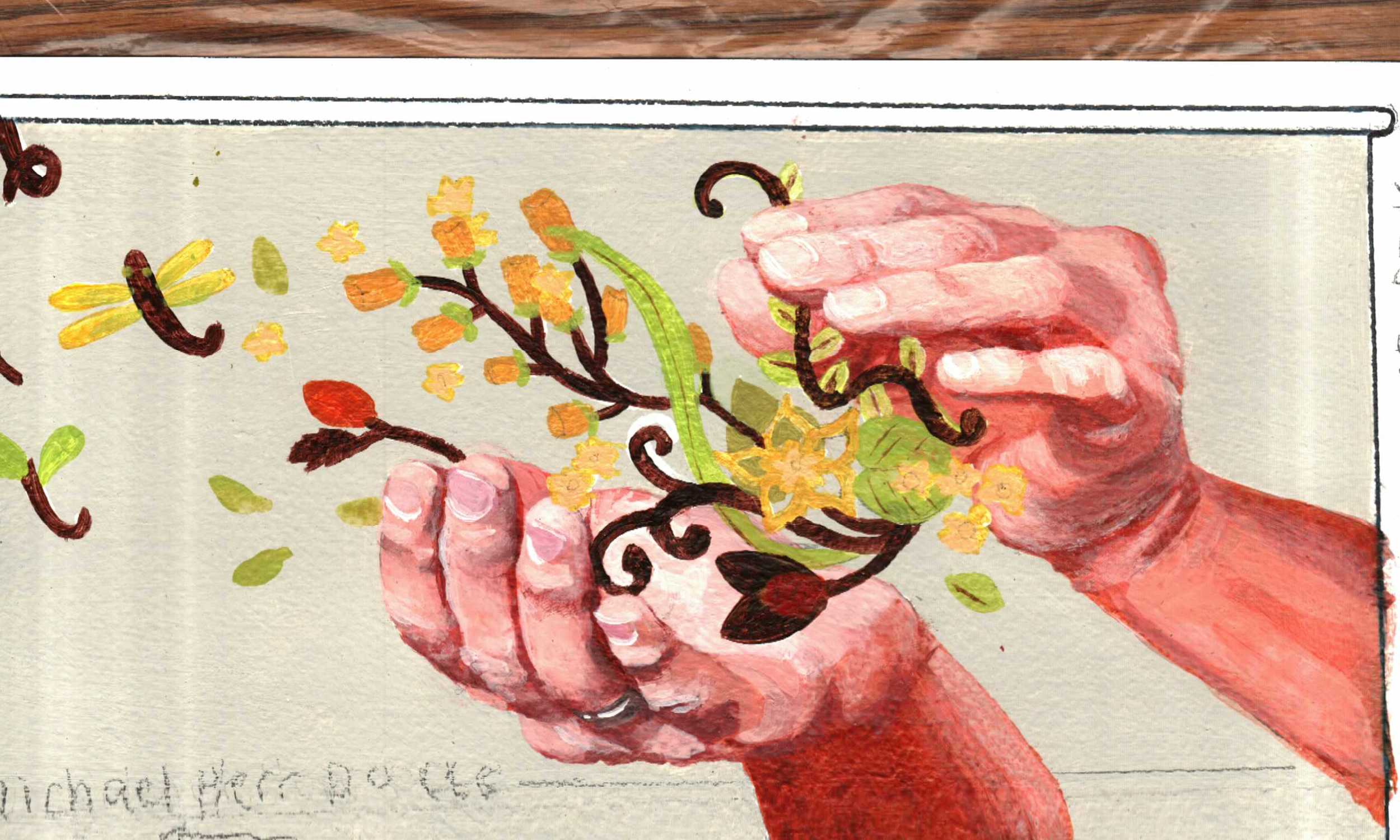 This metalwork art was the starting point for my design. You can see more info about this piece at the Ten Thousand Villages website. Their description of it reads as follows:
Painted Haitian metalwork makes a bright tropical garden. Among Haiti's most original art forms, this type of ironwork began in Croix des Bouquets, a small village outside Port-au-Prince. In the early 1930s Georges Liautaud formed imaginative cemetery crosses from recycled metal cut from oil drums. An artistic tradition has grown from those humble beginnings and now the village has become a center for this art.